Leeann Wheeler, CMPE – Practice Administrator
Leeann Wheeler has more than 20 years of experience within the healthcare industry, accumulating extensive and diverse resources of knowledge. She has put these skills to work in the healthcare industry around the United States and internationally. She delivers strength in organizational policies, procedures, and systems that are essential to the development and fulfillment of our NewLIFE Mission. Her expertise spans the full spectrum of medical practice management from front office procedures, directional patient flow to efficient claims processing and collection. As the analysis of patient benefits are often complicated with fertility, Mrs. Wheeler will leverage her knowledge of insurance industry to the advantage of NewLIFE patients.
Leeann sees herself as a positive change agent, constructive to the growth of the organization's Team, patients, and patients' family-building. Having experience with practice marketing, she will promote public awareness and prospective patient empowerment, becoming the "cause champion" for access to quality, fellowship-trained, board certified specialist fertility care in our communities served. Mrs. Wheeler leads the Team by example, applying sound judgment, decision-making, and prudent language in the, sometimes stressful and trying, situations faced by fertility patients. The calm offered by these personal traits undoubtedly enhances the patient experience at NewLIFE and leads to better outcomes and successful pregnancies. Mrs. Wheeler has earned the professional designation of Certified Medical Practice Executive (CMPE) by  the American College of Medical Practice Executives, the certification entity of the Medical Group Management Association (MGMA). The designation of CMPE demonstrates that Leeann has achieved board certification in medical practice management.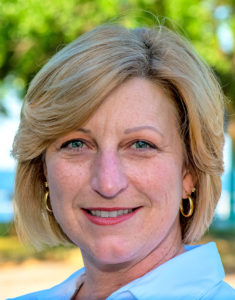 Michelle Kelson – Fertility Nursing Coordinator
Michelle Kelson, RNC, BSN, LNC, has more than 30 years of nursing experience. Her career focus has been in women's care. She has applied her knowledge and excelled in a spectrum of ObGyn/Women's Health, Labor & Delivery, and Obstetrical Emergency Care. Michelle graduated from the University of Connecticut in 1986 with her Bachelor of Science degree in Nursing and is also certified in Inpatient Obstetrics and as a Legal Nurse Consultant. Her life's journey has been steadfast on a path of helping parents welcome a new life into the world. After such accomplishments, her career and focus have now taken a new direction in assisting want-to-be parents in their quest to become a family. For NewLIFE, Mrs. Kelson brings her career experience to help guide patients through successful new treatments available in the fertility field. Her ability to combine genuine compassion, resourcefulness and infectious humor is perfect for the tasks as Fertility Nursing Coordinator. Mrs. Kelson is a believer that medical experiences can be alleviated of anxiety and stress when patients are well-informed and educated about the processes or procedures. She gained these qualities and understanding as an Instructor to nursing students, newly hired Labor & Delivery nurses, medical residents in training, and also working with expectant parents. Teaching and sharing confidence comes naturally to her and aids in explaining the spectrum of ART procedures, the use of medications and "what to expect" to patients. NewLIFE patients will be delighted with their care from Michelle Kelson. When not with patients, Michelle enjoys quality time with family: her husband (a musician and recording producer), her children and grandchildren. Pleasure is anything that involves the beach, boating, traveling and listening to live music performances.
Pensacola Office

Panama City Office

Tallahassee Office

Mobile Office

Dothan Office

  Dothan Staff