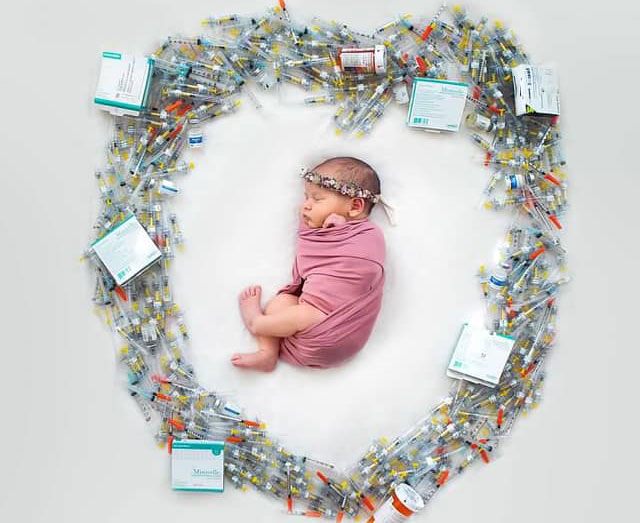 Today as I finish my very last injection, reflecting on our nearly 5 year journey to a family, I am incredibly grateful – Grateful to the Lord, grateful to Dr. Ripps and staff at New LIFE, and grateful to friends and family who have prayed for and supported us in so many ways.
These two beautiful girls are worth it. Worth …
– every shot
– every pill
– every patch
– every procedure
– every blood draw
– every hard truth
– every disappointment
– every doubt
– every criticism
– every doctors' visit
– every pain
– every dollar
– every tear
– every prayer
– every hope
They are simply – Worth. It. All.
If you are facing infertility – whether from advanced age like me or from some other cause – know that there is hope and there are so many possibilities for medical help today. Deciding to seek assistance from Dr. Ripps gave strong legs to my prayers and provided an avenue for bringing our greatest blessings!! Dr Ripps' honesty and compassion helped us quickly select the appropriate protocol for treatment and allowed us to proceed without unnecessary delay. The entire staff is your constant support during the process – celebrating your successes and sharing in your disappointments. It was such a pleasure taking this journey with them!
-Keri & Joe
My husband and I had been trying to grow our family since 2019. We were successful a few months after but, unfortunately, that was short lived. We decided to try a fertility clinic a year later and NewLIFE came highly recommended by friends and my primary doctor. We had a few appointments and Dr. Ripps provided us with different routes to get to our first pregnancy. We chose what we knew would be the best option for us and after the treatment, we found out we were successful! 
It was a journey but, the amount of support the staff at NewLIFE showed us made it better and I know we would have still been trying to conceive without their help. We are eternally grateful for them end the dedication they put into their patients. We are now 21 weeks along and baby is very feisty!
-Anonymous
The journey may not always be easy, but the destination makes the trip endurable…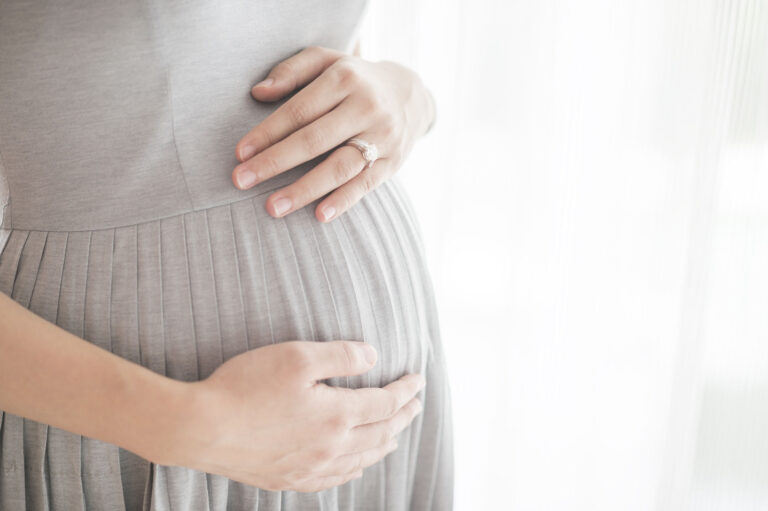 Our journey began 5 years ago with a quick first conception without help, but an early pregnancy loss. We accepted that this heart-wrenching experience was not uncommon, and felt sure we would become pregnant again very quickly, with no need for help. But after two unsuccessful years, we realized we needed help and sought it from NewLIFE. We received very detailed care, and as a healthcare professional myself, I truly appreciated that aspect. Dr. Ripps doesn't miss details and after our evaluation, our infertility was "unexplained". Yes, I made eggs and had lots; my husband had good sperm, and despite a prior fibroid surgery many years earlier, my tubes were open. I was 31 years young and we had tried the simple options. What we needed was some direction, guidance.
My husband and I were ready to make progress, moving forward with IVF, our expectations for success were high, but our journey wasn't to be an easy one. Despite many eggs and good quality embryos, THREE transfers did not succeed. This felt like defeat, and I was overwhelmed. Emotionally, psychologically, I needed a rest. For about 7 months I wasn't myself. I felt lost and couldn't make the decision to try again, despite an inconsolable drive and passion to become a mother, to grow our family. My husband stayed strong for me, and we wouldn't give up. Those feelings kept us going, and I hope whoever is reading this, continues to the end.
We followed up with Dr. Ripps, who shared his optimism and insights. He shared that the "science" of fertility was constantly advancing and he had learned of some new approaches at an international meeting he attended that winter. We completed a few more tests and proceeded to our 4th attempt with a few tweaks… and IT WORKED! After years of frustration, self-doubt, pregnancy loss, despair, and strength we didn't know we had, we finally welcomed our miracle, our baby girl! She is the greatest joy of our lives! We are so grateful to Dr. Ripps and the team at NewLIFE… always professional, optimistic, hopeful, supportive, and determined to help.
If you've read to the end, I hope you understand that the journey may not always be easy, but the destination makes the trip endurable.
Advice: Don't give in to setbacks, and don't give up on your dreams!
– Anonymous