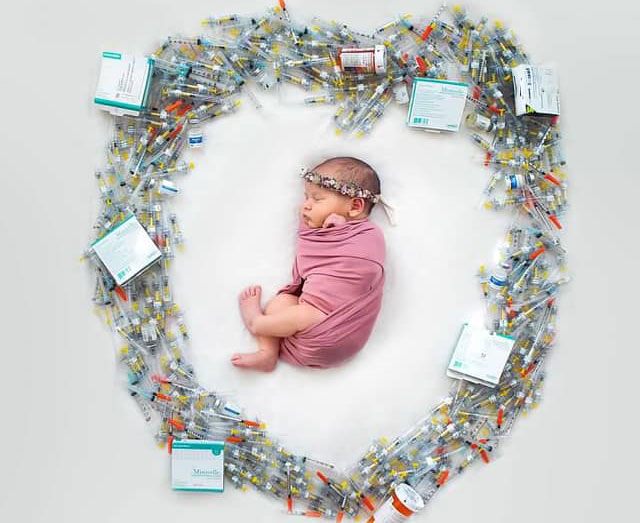 Today as I finish my very last injection, reflecting on our nearly 5 year journey to a family, I am incredibly grateful – Grateful to the Lord, grateful to Dr. Ripps and staff at New LIFE, and grateful to friends and family who have prayed for and supported us in so many ways.
These two beautiful girls are worth it. Worth …
– every shot
– every pill
– every patch
– every procedure
– every blood draw
– every hard truth
– every disappointment
– every doubt
– every criticism
– every doctors' visit
– every pain
– every dollar
– every tear
– every prayer
– every hope
They are simply – Worth. It. All.
If you are facing infertility – whether from advanced age like me or from some other cause – know that there is hope and there are so many possibilities for medical help today. Deciding to seek assistance from Dr. Ripps gave strong legs to my prayers and provided an avenue for bringing our greatest blessings!! Dr Ripps' honesty and compassion helped us quickly select the appropriate protocol for treatment and allowed us to proceed without unnecessary delay. The entire staff is your constant support during the process – celebrating your successes and sharing in your disappointments. It was such a pleasure taking this journey with them!
-Keri & Joe