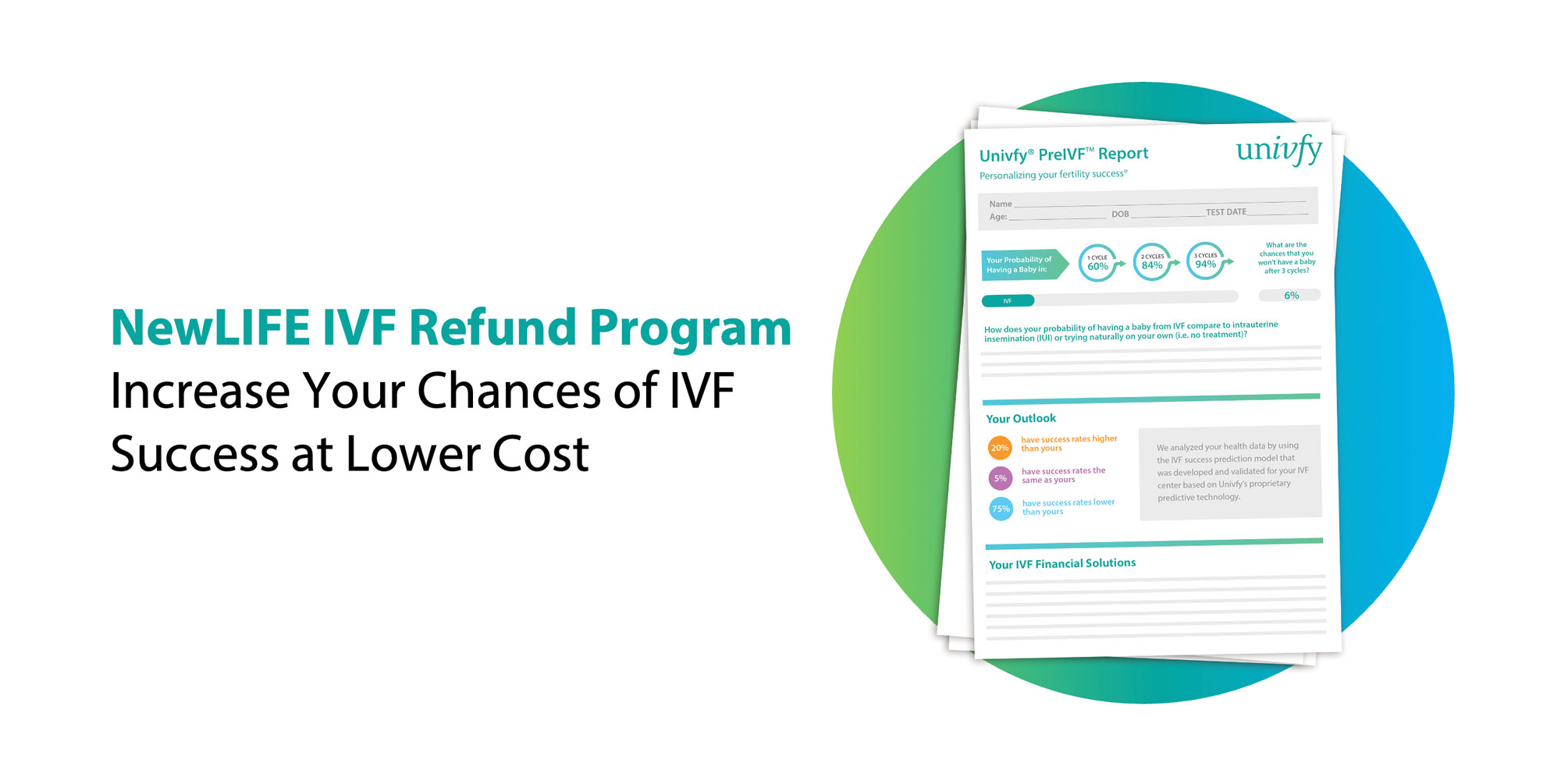 In vitro fertilization (IVF) is the most effective fertility treatment for most women and couples confronting infertility. At NewLIFE Fertility, we want to help more women and couples build their families and afford multiple cycles of IVF if needed. We are proud to offer the NewLIFE IVF Refund Program as an option for most of our patients, guaranteeing a refund if you don't have a baby after treatment.
The NewLIFE IVF Refund Program is designed to help you save money and time, while increasing your chances of having a healthy baby with IVF.
Patients who are eligible for the refund program can take advantage of up to three IVF treatment cycles, including use of all available frozen embryos.
If you do not have a baby within three IVF cycles, we will refund you up to 50%.
Contact us to learn more about the NewLIFE IVF Refund Program.
NewLIFE Fertility can offer our IVF Refund Program to more than 80% of self-pay patients, while most other fertility centers offer refund programs to only a limited number of patients. This is because we use the Univfy PreIVF Report , which provides highly accurate, personalized predictions of each individual patient's IVF success with care in the NewLIFE practice. With patient-specific and practice-specific data from the Univfy PreIVF Report, many more patients can qualify for the NewLIFE IVF Refund Program.
We will provide you with their personalized Univfy PreIVF Report free of charge, after you complete your diagnostic evaluation. Learn more about the report here.