I am beyond grateful to everyone at NewLIFE for the love and support they constantly showed…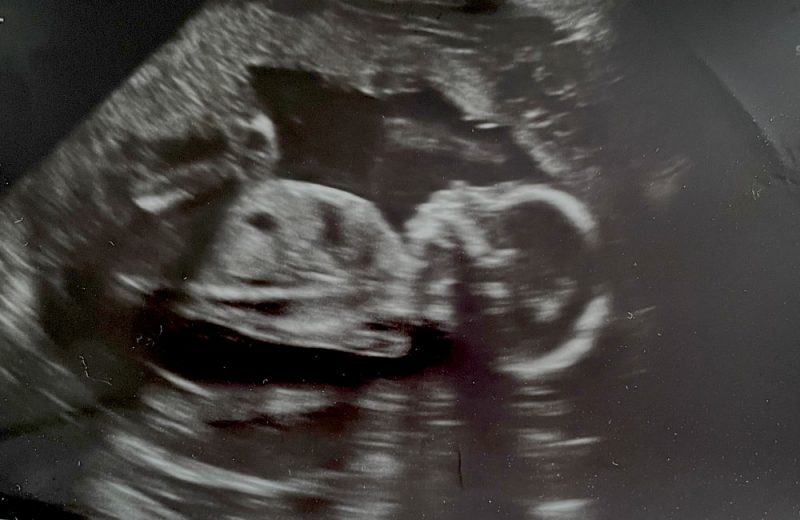 In October 2017, I had an emergency appendectomy and found out I had a rather severe case of Endometriosis. My husband and I were told that we would need to begin trying to get pregnant as soon as possible. For us, that meant as soon as we were married in April 2018. So, after we got married, we started trying. In addition to the good old-fashioned way, I was trying various coping methods to deal with the pain that came along with my diagnosis of Endometriosis, including having ablation surgery in October 2018. Fast forward to August 2019: still no pregnancy. I was tracking when I was ovulating and doing everything in my power to make sure we got pregnant…yet nothing had happened.
In November 2019, we had our first appointment at NEWLife, and after going through all the infertility workup labs and testing, we sat down with Dr. Ripps and discussed our treatment plan. We already knew about my Endo diagnosis, but even with the ablation surgery, it was back in full force. We found out that my Endometriosis was being accompanied by an ovulatory disorder, a partially blocked fallopian tube, and diminished ovarian reserve (aka low egg count). One of my favorite things about Dr. Ripps is how straightforward he is. He looked at us and said look, we can try putting you on medication that helps you ovulate regularly, but your egg count is that of a 40-year-old woman, so I really think IVF is the best option for you to try to have a biological child. Talk about being in shock. I had so many questions: the main one being how the heck are we going to afford this?
Our IVF journey consisted of 4 total cycles (2 fresh and 2 frozen), 2 miscarriages (and 2 D&C'S), and 1 failed cycle. Today, August 16, 2021, I'm writing this testimonial at a little over 20 weeks pregnant. It's safe to say that after all we've been through, I never expected to get to this point. I would be lying if I said that I'm not afraid because I'm afraid and anxious every day. I know our journey still isn't over, but I am beyond grateful to everyone at NewLIFE for the love and support they constantly showed, as well as their hard work. They truly are some of the biggest blessings in our lives, and I can't wait to take our little blessing back to the office and show him off.
If you're reading this and you're scared about what your journey might possibly look like: you're not alone. Your feelings are totally valid, but please don't let fear stand in the way of something that could be so incredible and life-changing. It's a really hard road, and I can't guarantee that your story will end like ours, but I can assure you that everyone at NEWLife will do their best to make your dreams become a reality.
-Paige & Kyle