Our Dreams Are Finally Coming True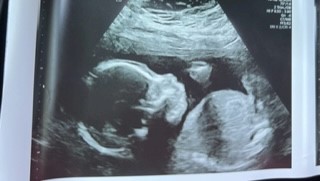 I knew I would have an infertility journey for about 8 years before I met my husband. When we met, we both knew we wanted to start trying for a family right away. We tried for about 2.5 years before we found Dr. Ripps and his amazing team at NewLIFE. 
We were unsuccessful when trying the natural route, 2 IUIs, exploratory surgery, 2 more IUIs. When we finally agreed to use IVF, Dr. Ripps and his Team were amazing. They explained EVERYTHING, in detail and every step before we got started. I've had several friends who have gone through ART and they all agreed they did not get the great care from their facilities in Jacksonville, that my husband and I received at NewLIFE in Tallahassee.
Endometriosis was the only possible explanation, but after it was cleared out during surgery, we still had no luck (and time was not on our side)! Labs and diagnostic tests continued to show "normal", and while we were feeling defeated, Dr. Ripps and Deanna were great in reassuring us. Any question, no matter how silly, they were willing to answer at anytime! I was so thankful for all of the (repetitive) explanations of each medication and the entire process.
As a NURSE and my husband, a PARAMEDIC, we both had medical knowledge, but ART was a very new territory for us!! We were so thankful for the phone calls and messages received after egg retrieval, the updates on what later became our wonderful embryos! When it came time to prepare for the embryo transfer, they did all they could to give us the best shot. We had a great embryo, graded in a way that increased our chances. We were so grateful for this information the day of transfer, and as nervous as we were, Dr. Ripps was calm, informative, and positive! Fast forward – thankful to Dr. Ripps and especially Deanna (who saw me ALL the time in the office and heard from me via messages and phone calls!), we are now 22 weeks with our sweet baby boy! The sad part was being discharged from NewLIFE!!! Our OB and high risk team are taking great care of us and our baby boy though, and so far, he is as healthy as can be.
Thank you to this amazing team for making our dreams finally come true and we look forward to working with them again for our next baby!
-Kalyn & Blake
There is Always Hope
After years of praying, multiple failed treatments, positive pregnancy tests that turned into negative pregnancy tests, and many other bumps in the road, our prayers were answered! We have been blessed with twin boys. They are our beautiful miracles.
Through all these trials, NewLIFE stood by us even when we felt hopeless. When we felt like we had no hope, NewLIFE had hope for us. They never once gave up on us. Giving up wasn't even an option for them! They found the right treatment plan that worked for us. They supported us and guided us on this journey, and we are so thankful for them.
Looking back, I remember a very intense appointment when I was at the end of my rope mentally and physically. Dr. Ripps looked at my husband and I and said "One day, all this will be a distant memory. The only thing on your mind will be lack of sleep, diapers, milk, and your baby." I didn't want to believe him at the time because I just couldn't get my hopes up again. There had been so much disappointment and heartache. But in the end, he was right! He was so, so right and I smile thinking back to that appointment often. We also can't look back on our time at NewLIFE without also mentioning Kristie and Kelly. These two women are amazing. During hard times, I could see in their faces their shared heartache. They were in this with us, and I am forever grateful to them. It was important for us to find a place like NewLIFE and to have their support because when doing fertility treatments, it takes a 110% of everything you got.
If you feel as if it's never going to happen, that what your heart so longs for is always just out of reach, know that you are not alone. I would look at the photos on the NewLIFE wall of the families with their babies smiling back and I would tell myself that all those families once felt hopeless too. That they once had that same longing we did. That hole in your heart you so desperately want to fill. I thought, if they did it, maybe I can too. They had the strength to keep trying and I do too. And now I'm telling whoever is reading this, that I did it, and you can too! There is always, always hope!
–Hannah and Ben
Life Isn't Always Easy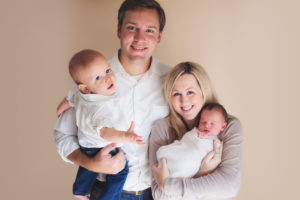 Just four months after marriage, Ryan and I began trying to have a baby. At 29 years old and with a history of endometriosis, we didn't want to wait too long thinking that it might be difficult. We had no idea that our 5 year journey of fertility treatments, miscarriages, a failed private adoption and finally becoming parents would involve some of the most difficult, emotionally (and financially) challenging draining times so far in our lives. However, through all of that, it was the most rewarding journey we've ever been on and we are so much closer as a couple and so much more thankful for the blessings we have because of it.
We made our first visit to Dr. Ripps in his Pensacola office around September after spending a year trying to get pregnant on our own and with Clomid. We immediately felt comfortable with Dr. Ripps and his Pensacola staff and it was very evident that each one of them truly cared about us and that Dr. Ripps was top in his field. We had our first Intrauterine Insemination (IUI) and were thrilled when we found out, on Christmas Day, that I was in fact pregnant! Our first ultrasound went perfectly and everyone in the office was so genuinely excited for us. Unfortunately, when we went back for our second ultrasound our sweet baby no longer had a heartbeat. You could feel the air get sucked out of the room. Obviously it was devastating for us, but everyone in the office was also visibly upset. They were so sweet and caring and most importantly continued to encourage us.
A few months later we had another IUI performed and another positive!!! The odds of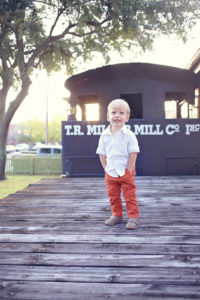 miscarrying again are slim, right? ( believe me, I looked up all of the statistics) All of my bloodwork looked good so once again we go in for an ultrasound. This time the baby had a heartbeat, but it was somewhat low. We thought that perhaps we were just a little bit early so we had another ultrasound a week or two later….NO HEARTBEAT! We were just absolutely crushed and so was the NewLIFE staff. I can't swear to it, but I think Dr. Ripps may have shed a tear or two. It was just gut wrenching. How could this happen AGAIN? With the support of the NewLIFE Team we were able to pick ourselves up and try again….and again….and again….and again…etc.
Finally, after several miscarriages we were ready to move on to In Vitro Fertilization (IVF) thinking it would help us find the "right egg". We were blessed that our insurance at the time covered a portion of this treatment, as it is costly. After extensive shopping, there was no doubt that the cost of IVF at NewLIFE is well below just about anywhere else. I just knew that this was going to work for us.
We had our first egg retrieval and everything was great. We had a very good number of eggs and a good percentage of those eggs fertilized, and many continued to grow well to "day 3". Now we were getting excited! BUT not a single one of our embryos kept growing….not one!!! We were shocked, upset and extremely discouraged. Once again, the amazing NewLIFE Team offered us enough support and encouragement to keep trying. After a couple of additional unsuccessful IVF cycles, Ryan and I decided to begin pursuing adoption. The folks at NewLIFE supported our decision.
We matched with a birth mom within just a couple of months and couldn't wait to share the news with our "family" at NewLIFE. They were thrilled for us and couldn't wait to meet the little girl that we were planning for. Over the next 6 months we prepared for "our daughter" to be born. We had baby showers, bought a new house, decorated a nursery and did all of the same things that most expecting parents do. We got the call that our birth mom was in labor, so we packed our bags and went to the hospital. We waited all night for our little girl to be born. A nurse came out to speak with us and said that the birth mom had changed her mind and couldn't give her child up. I couldn't speak! I had so many emotions going through me at that moment, but mostly a combination of anger and overwhelming grief. To make matters much….much worse, my father lost his battle with cancer within a week or two of the failed adoption. We thought, "how much more can we take? Why is this happening to us?! Are we being punished for something?!" It was almost too much for us to take.
We took a break from everything to just decompress and to also come to terms with the fact that we may potentially never have a child or be parents. Thank the good Lord for my husband, who was always there for me to lean on. We were strong for each other. I knew that we would be ok even if it was just he and I for the rest of our lives. That was such a comforting feeling in the midst of all of the heartache. Then in January we got a call completely out of the blue from a friend of mine who lives a couple of hours away. She knew a couple who were the guardians to their daughter's little boy that she abandoned at the hospital. They are an older couple and they knew that they could not keep him long term, but they wanted to make sure that he went to the right family. She told them about us and they proceeded to research us and ultimately decided that they would love for us to adopt him. He was about 3 ½ months old at the time and we were immediately interested, but cautiously interested given everything we'd been through.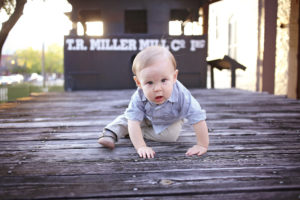 About a week or two later we met the little boy who would ultimately become our first son. We knew the second we laid eyes on him that we loved him. Then by March of that year we were granted the status of "non-relative caregivers" for our little man by the State of Florida and he came to live with us in our house while we waited on the adoption to be finalized. After our long and extremely difficult journey we officially became parents to our sweet boy in July! Oh, and did I mention that on February 8, just a couple of weeks after we learned about the little boy we would ultimately adopt, I found out that I was PREGNANT! That's right….total surprise! We still were very cautiously optimistic though because of all of our previous miscarriages, but we immediately called Dr. Ripps and Linda, the coordinator. Even though we didn't technically conceive via fertility treatments they were the ones who had been on this journey with us for so long. They quickly got me in for bloodwork and an ultrasound. Everything looked great so we scheduled a follow up ultrasound which ALSO looked great! The staff at NewLIFE couldn't have been happier for us. After all of our struggles we were parents to one little boy and then in October, I gave birth to our perfectly healthy second little boy!!! We have our family, now.
The bottom line is that life isn't always easy. There are no certainties, but the promises we make to each other and try to keep. There are many different paths that can lead to the same destination. So never give up. NEVER! Always keep an open mind. Knowing there may be struggles and heartache, it's ok to be angry and to grieve for as long as you may need. But ALWAYS pick yourself up and when the time is right and keep moving forward. We never truly know what the future holds and sometimes, just when things seem hopeless, something amazing and unexpected happens. I remember Dr. Ripps telling me the day that my husband and I decided it was "time to take a break" that he just knew ("had a feeling") we would be parents and a family one day. With two little boys who are 1 year and 8 days apart, life is hectic, crazy and absolutely AMAZING. I know this is the work of our God, but I also know that God put Dr. Ripps and his staff in our lives to provide us with the encouragement and support that we needed to keep going. It is difficult to share enough details about the good things from this wonderful group of people. If you are considering seeing a doctor for any type of fertility issue please, please, please consider NewLIFE. They are more than just a medical staff. They are people who truly care about each one of their patients and they truly want to help people become parents one way or another.
-K & R
You Showed That You Truly Cared About Your Patients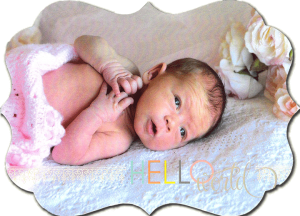 Dr. Ripps,
I am not sure where to begin, except with a big THANK YOU! Our beautiful daughter was born on January 15th and she would not be here if it wasn't for your help. The kindness and patience you showed during the whole process speaks volumes as to the kind of doctor and person you are. You made a difficult and at times sad process seem like a reachable goal. You always took the time to explain things and you showed that you truly cared about your patients. Your office staff, particularly, Kaley, Erica and Linda, always made me feel like home. Always so positive, friendly, and fun to be around. I truly appreciate all that you and your staff did. I will ALWAYS be grateful.
Thank you!
– Amy 
40 and Fertile? Don't Give Up…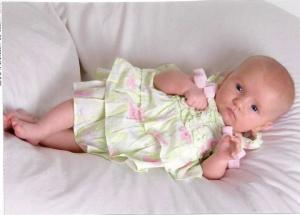 A woman can be as young as she is strong…and perseverant.
At 40-years old and recently married, I wanted to have a baby as soon as possible but I experienced two early pregnancy losses.  I was devastated and beginning to think that having my own child may not be a possibility.  I thought I already knew what I needed to do but through a friend's recommendation, I made an appointment with Dr. Ripps and met the NewLIFE Team who helped me understand and explore my options.  This experience was more clear and advanced than counseling in my Ob/Gyn office.  I learned so much and after much consideration, I chose to use fertility injections with IUI.
The experience was surprisingly easy and the entire staff was wonderful…so caring, compassionate and concerned for me and for my desire to have a successful and healthy pregnancy.  I was shocked but delighted to have success in the FIRST attempt after a prior loss and now I was 42 !   This would have been impossible without the support and encouragement I received to not give up.  I have witnessed a little miracle, my own baby!
She is the most wonderful, beautiful and precious thing that has ever happened to me, and I am so thankful that NewLIFE was available to help me in this journey.  I would highly recommend NewLIFE to anyone considering fertility treatment.  Because of their attention to detail and helpfulness, I am now the proud "mommy" of a beautiful little girl.
Thank you NewLIFE for making my hopes and dreams for a child a reality!
– Michelle
IVF Is Not Scary… at NewLIFE!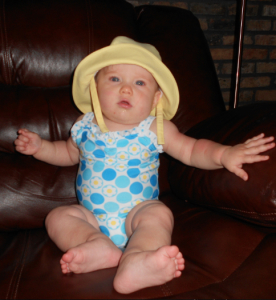 I wanted to share our fertility story with a happy ending hoping to inspire others.
My husband (56 years old) and I had attempted to get pregnant for over a year when we met with Dr. Ripps.  Even though our initial testing showed low sperm, we wanted to try artificial insemination first but it did not work for us.  Dr. Ripps recommended In Vitro.  All of the medications seemed to be too much but with the help of the NewLIFE staff, who taught me everything I needed, it was not difficult and my body produced 13 eggs.  Dr. Ripps recommended that we transfer 2 embryos and we were successful on our FIRST try. Our beautiful child, Michelle, was born at 8 pounds.
We are very grateful to Dr. Ripps and the NewLIFE Team for making the process so easy for us.  It was actually enjoyable going for visits at the office and working with them.  It's a happy place!  We won't hesitate when it's time to try again…in about a year.
I wanted to share my experience to let other couples with problems getting pregnant to let them know that there is hope to make their dream come true, and this chance they can achieve at NewLIFE.
– Olena and Steve
Don't Give Up Hope After Miscarriages
We came to NewLIFE and Dr. Ripps after trying to conceive on our own for 2 years. We went through some screening and with some pretty severe issues, we were recommended to IVF as our best and pretty much, our only option to get pregnant. So we went for it. Our first two IVF attempts each ended in early miscarriage and the disappointment made us start to lose hope.
But when we felt we didn't have the strength in ourselves, we found tremendous support from everyone at NewLIFE that made it possible to keep trying. Dr. Ripps did not give up and began testing me for unusual conditions that might have caused the pregnancy losses. I was found to have inherited one of these (thanks Mom and Dad) but with the appropriate treatments, we were successful on the third IVF cycle.
Nine months later on St. Patricks Day, no less, we had our beautiful baby girl! She's happy, healthy and has turned one year old. It is difficult to describe how much joy she has brought to us. We are also so grateful to Dr. Ripps and staff at NewLIFE. We believe they can help anyone!
– Irina and Charles
Six Years Alone, Nothing. 2 Months With Help…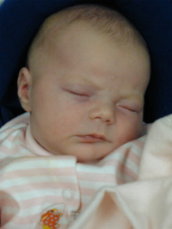 With Dr. Ripps' exceptional knowledge, we were pregnant in just 4 months "When first seen by Dr. Ripps, we had been unsuccessful for 6 years and had completed so many tests. We had been given almost every possible diagnosis including abnormal ovulation, polycystic ovary syndrome, endometriosis, narrowed tubes and abnormal semen analysis. We had undergone a laparoscopy, tying of veins around the testicle and a biopsy of the testicle. Despite so many problems, treatment had been limited to clomiphene that had not resulted in ovulation.
With Dr. Ripps' understanding and exceptional knowledge, we were pregnant in just 4 months after only the 2nd cycle using pills and insemination. Our baby was born January and we are so proud and extremely grateful."
– Kim and Johnnie
Gratitude Even Without a Baby
Even without an ultimate success, our confidence and gratitude to Dr. Ripps didn't fail. Dear Dr. Ripps,
Fritz and I just wanted to thank you for all of your efforts to help us to have a baby. I cannot begin to tell you how much comfort and support I received from the ladies in your office, and I can tell you for a fact that I would not have been able to go as far as I did in my efforts to get pregnant without them. Your staff members are very special people and I am sure that you are aware of what an asset they are to your organization. Even though our venture was not a successful one, the way you and your staff assisted us was sensitive. I truly do believe that you care about your patients and take a personal interest in their well being.
I also believe that you have the highest caliber of people. I have been to many doctors and have never had the experience I did with your staff. I will always be grateful to you for the care you gave to Fritz and to me personally, and I know Fritz feels the same way. We never left a procedure doubting the quality of care or that you had put your all into it.
I will not ramble on as you know I could, but please let me just relay to you one final time how much I appreciate you and your staff who seemed to always know just how to treat your patients, and after going through two years of infertility treatment, I can speak on how much of an emotional roller coaster it can be. It is so comforting to know that staff members who treat your patients are such caring human beings. God bless you and all of your future efforts.
– Barbara and Fritz