Personal Service
Our cozy office and friendly staff offer personalized service that will make you feel at home
On-Site Testing
Our convenient location offers on-site testing. Less travel and more service.
Our Dothan, AL office is conveniently located on Hidden Glen Way.
We also offer on-site testing: all of your labs, ultrasounds, and procedures are conducted on-site!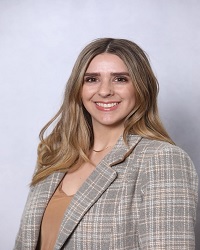 MSN, WHNP-BC, RNC-OB, PMH-C
Why Choose NewLIFE Fertility in Dothan?
Our Success
NewLIFE Fertility offers patient outcomes among the best in the nation. Our NewLIFE Team strives to consistently exceed the national average for pregnancy and live birth.
Our Safety
Happy parents and safe pregnancies are everyone's top priority! NewLIFE Fertility has delivered on safety by minimizing multiple pregnancy risk. Less risk means less diapers!
Our Savings
NewLIFE Fertility saves patients money with services that are 40-50% less than the national average. Complete your family without depleting your savings.
Ready to start your journey today?