Perseverance Produces Parents: IVF Success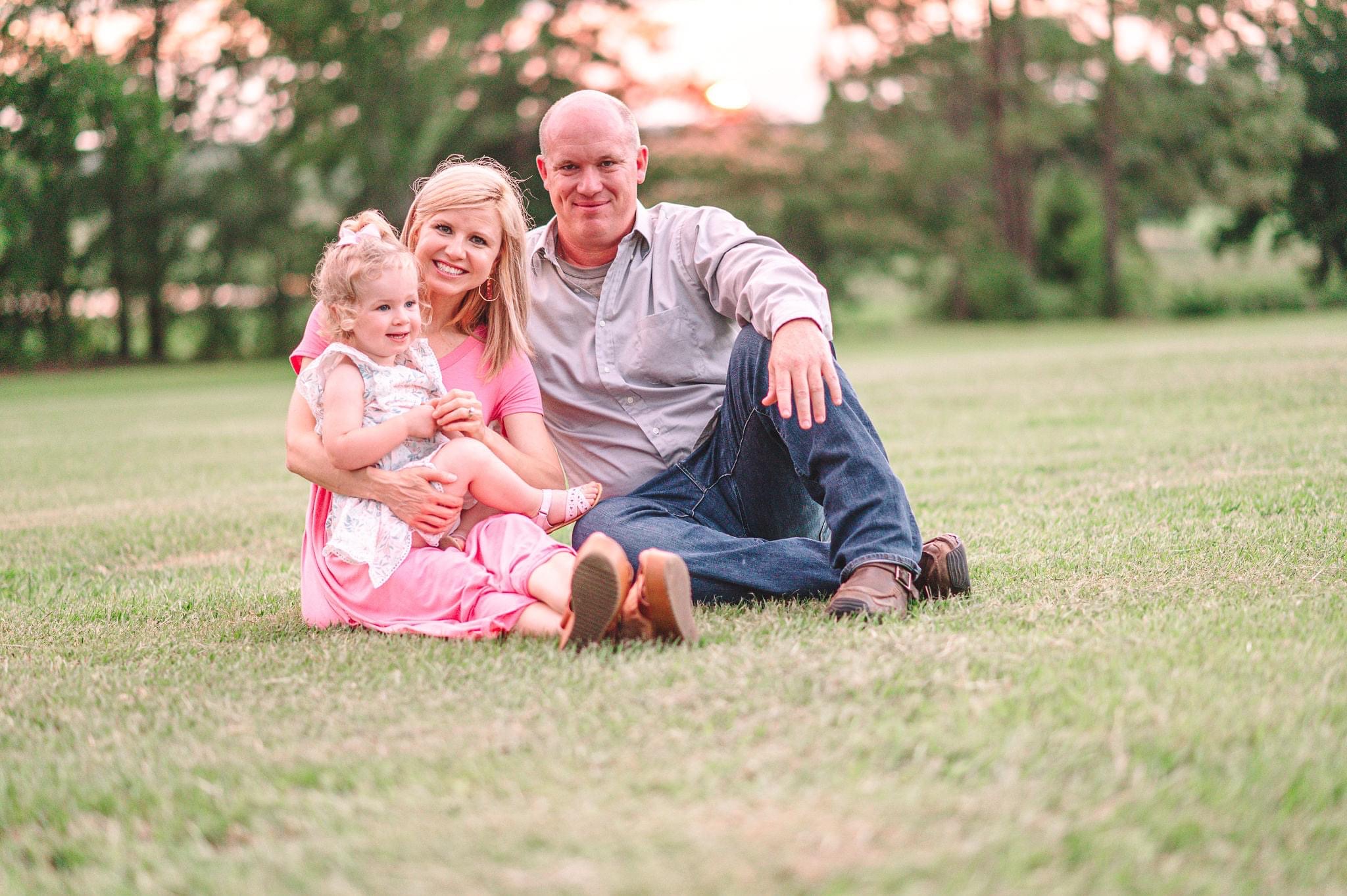 I am excited to share my story for those that might be questioning the IVF option to parenthood. I will not give too many details about why we chose to do IVF, but in a nutshell we knew that if we had only tried to get pregnant naturally it may never happen. My ObGyn doctor told my husband and I that it may take us several years to get pregnant if we only try naturally. A part of me wanted to prove that wrong and keep trying. Fortunately, my supportive husband suggested that we meet with Dr. Ripps, the fertility specialist at NewLIFE.
The entire team at NewLIFE did an amazing job educating us on the options that are available. We decided that IVF was the route we wanted to take. I was not nervous to take all of the medication. I just knew that it was simply part of the commitment to take the medications on time and make the appointments each week. There are not a lot of appointments, but they are vital. With my first egg retrieval, they retrieved 17 eggs from me. Four of those grew into embryos. So when we went in to do our first embryo transfer, Dr. Ripps's embryologist chose the one with the best quality, and…we got pregnant!!!!! This was 4 years ago! Our little girl is 3 now and in preschool.
She changed our lives for the better! We love her so much, and we love being parents. So, we decided to try to get pregnant again about a year after she was born. We thought our chances were just as good. Honestly, we thought we were going to be parents to all 4 of those little embryos. So, we built a big house! Little did we know that was not the Lord's plan. It was really hard on both me and my husband when we didn't get pregnant with this embryo transfer. I let it affect all aspects of my life. It affected me at work, it affected my relationship with my daughter, it just affected me in too many ways. So, after that, I told myself that I would trust in the Lord no matter what. If it wasn't meant to be, then it wasn't meant to be. To make progress here, none of the remaining embryos were successful. It was not in God's plan for those little embryos to be with us here on Earth. But we will meet them in heaven one day.
I will be honest. I did not really want to do another IVF round. The reason is because I would have to do the egg retrieval all over again. The egg retrieval process can be uncomfortable, but mostly on that day and the day after I was fine. But anyway, my husband and I talked it over and we decided to try it again. With this 2nd retrieval, 27 eggs were retrieved from me. That is a little higher than average, so there was concern that I had hyperovarian syndrome, which can be dangerous, and we might have to delay the embryo transfer. But it all turned out okay and we were able to do a fresh embryo transfer from the six of the 27 eggs that grew into embryos. And again, Dr. Ripps's embryologist chooses the best quality embryo to transfer. I did get pregnant, but my hCG started very low, so, I was pregnant but I was told to be cautious. It continued to rise for a few weeks like it was supposed to, but the Lord's plan was different. It resulted in a biochemical pregnancy, which is a miscarriage. I was upset, but I knew in my heart that the Lord must have another plan. We were going to try again in December of that year, but I began having vision and gastrointestinal issues. After a colonoscopy we found out that I have Crohn's. My digestive doctor strongly advised that we wait to try to get pregnant until we could get my Crohn's in remission. The medication I started did wonders for me and after a final colonoscopy, I was all clear to try to get pregnant again.
We did an embryo transfer just a few months ago and I am so excited to say that we are pregnant!! I am 14 weeks now. We found out we are going to have a boy and I am over the moon! I have to be honest though. I was finally in a place where I was okay with whatever happened. If I got pregnant or didn't get pregnant I would not let my happiness or faith be depleted in any way. I truly believe that is why it worked this time. I could be wrong, but it seemed it worked when I was the most okay with whatever the outcome! This baby boy is due to arrive March 4th, 2023 and we are working on a name. 🙂 The Lord is good! And I also have faith in NewLIFE's motto: "Perseverance Produces Parents"! If you are reading this, and need some reassurance, I hope our story helps you.
-MC & CC
Perseverance Produces Parents
I don't think there are words to adequately express how grateful we are to you all. Not only for creating this beautiful and oh so precious baby, but also, and possibly more so, for graciously standing with me through such a difficult time. It was a long and painful journey and I don't know how I could have endured without the kindness and support of all of the wonderful, strong, women who held my hand through the many highs and lows that finally led us here. We are now a family and I know that in no small way it is because of all of you that we can experience this great joy. Thank you seems too small a phrase to convey the weight of our gratitude. But, though I am limited by vocabulary, know that every time I marvel at his smile or gaze upon him in love and wonder, even though I may not think it consciously…my heart thanks you. With Love & Gratitude, Sarah & Richard
You do not have to face this alone!
I just wanted to send a long a review of my experience at NewLIFE Fertility and hope that this helps someone else on their path to having a baby! My husband and I tried on our own for 15 unsuccessful months to have a child. With each passing negative test, it became more and more difficult to imagine that dream ever happening. We didn't know where to turn, but thankfully overheard someone talking about NewLIFE and I decided to take a look at their website. After reading many other testimonials and information about the doctors, I gained an overwhelmingly peaceful feeling that I was heading to the right place and needed to make the first call. We went through testing, and I was told I had a very low ovarian reserve (Not something anyone wants to hear). I also had a laparoscopy surgery that confirmed I also had endometriosis. After a short recovery from the surgery we met with Dr. Ripps, and were told that with all the factors considered, IVF was our best option in trying to have a child. Let me be honest, there were tears, worries, countless prayers, surgery, shots, money and time spent. But the moment we got the call that we were pregnant, and then weeks later hearing our baby's heart beat, I would not trade any of it for anything and would do it over again without hesitation. It only took 6 months from that initial phone call to our dream coming true. I am so incredibly thankful that God led us to NewLIFE in Mobile, Alabama, to Dr. Ripps, Dr Delaney, Kathleen, Becky, Michelle and all the other wonderful staff that made us feel like family throughout the entire process. The hardest part of the entire journey was long time period of "not knowing" before our first visit. We should never had hesitated. This is why I wanted to share my story. From the moment we met with NewLIFE we knew we were in great hands, and we would recommend them to anyone struggling with fertility issues. You do not have to face this alone! Thanks to all of you! With Love and Gratitude, KL & JL (Mobile, AL)
Three for three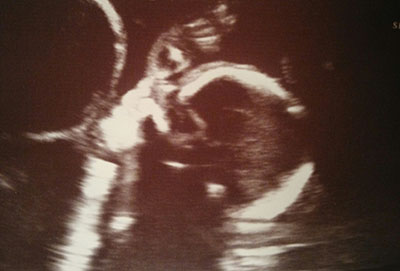 When we decided to start our family and it did not go as planned, we first sought the help of an OB/GYN in our local area. After one very long year of fertility pills and two exploratory surgeries, our OB/GYN told us that she "had done all that she could do". We were emotionally spent and frustrated. Why do some ObGyns keep infertility patients so long???? We didn't know our options, so we went to ANOTHER gynecologist. But this one, after hearing our story, said we needed a sub-specialist and were immediately referred to NewLIFE and Dr. Ripps (a board-certified reproductive endocrinologist). At our first visit to the NewLIFE office, we could feel the difference between an ObGyn and a REI (Reproductive Endocrinology and Infertility) Specialist. Immediately we fell in love with the staff. We felt confident that Dr. Ripps and his staff would do all they could to help us get pregnant. Dr. Ripps spent a lot of time with us. He explained that we were dealing with male factor infertility and that we would most likely need to do IVF (In Vitro Fertilization) with ICSI (Intracytoplasmic sperm injection) to conceive. Probably like a lot of couples, we were hesitant about IVF, so we chose to try inseminations first. When these were not successful, we were ready. We became pregnant on the FIRST try and welcomed our son, Jakob, into our world in August. Five years later, we were ready to try again with a frozen embryo transfer (FET). Our FET was so much easier than our original IVF cycle and a month later we found out we were expecting again! In February, we welcomed our precious princess, Ava. A year later, in April, we met with Dr. Ripps once again to try for another baby. We knew we had been very fortunate to have back-to-back success. We were honestly shocked, we found out we're pregnant the third time in a row! Dr. Ripps said we were "miracle parents" and should be in a textbook.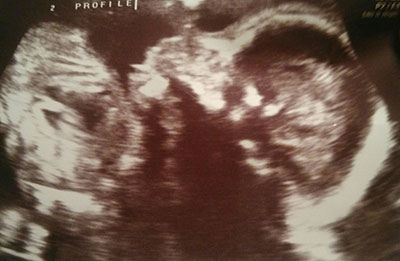 We are so thankful for Dr. Ripps and the NewLIFE staff. This is a place where you will always feel comfortable through every step of the process. They are your shoulder to lean/cry on. They will be your biggest cheerleaders. This isn't just a job to them. Our only regret (small one in retrospect) is not seeking a SPECIALIST'S care sooner. Now we know, if you take charge of your fertility journey and meet with Dr. Ripps and NewLIFE, you will not be disappointed. – SP & JP
You are not alone
This story includes an array of emotions including hope, excitement, frustration, despair and encouragement – please don't be discouraged because this story is also about gratitude, love and the power of people. Nine years ago I had the opportunity to marry my best friend and high school sweet heart. We have been together a total of sixteen years and had our lives planned. My husband and I knew we wanted to finish college, start a career, build a house and one day have a family (and in that order which sounded easy enough!) We began marking things off of our "to do" list when a few years ago we really started thinking about expanding our family. We were now in our 30's and knew time was only going to go by faster and faster. But 2 years into the process of trying to conceive our hope turned to frustration and then to despair. Why not me? Why not us? What's wrong? We decided to have a conversation with my OB/GYN who referred us to see Dr. Ripps and his team in Pensacola, FL. A new adventure! My husband and I took the leap and jumped into a process we knew nothing about – infertility. From the first phone call, Jasmine at the front desk was kind, caring and alleviated our anxiety and worry. Through the ultrasounds, tests and blood draws, the staff continued to guide us through the process answering questions while treating us like family. Following the diagnosis, Dr. Ripps shared with us that we were in the "unexplained" category for infertility – both my husband and I were healthy separately and there was no clear reason why we were having difficulties conceiving. Dr. Ripps spent extraordinary time with us sharing and explaining our options – IUI and IVF. He also shared that perhaps there could be something that the ultrasounds are not picking up that he would be able to fix through laparoscopy surgery. After weighing the options carefully, we wanted to exhaust diagnostic options first and to decided to have the surgery. On the day of the surgery, I was nervous and scared; however, reflecting back on the entire experience – I had nothing to be worried about. In fact, the evening post-surgery I was able to walk around freely in my house and was back at work the next morning. It was painless and simple. Following the surgery, the team recommended that my husband and I take a few months to discuss our fertility options and allow the surgery to perhaps be the difference maker in helping us to conceive. So we did. Two months following the surgery, my husband and I decided to take a vacation – and guess what?! Four weeks after our trip, we received the best news – we were pregnant and scheduled to be due in early 2017. My message to couples who are trying to conceive and feeling alone and frustrated is just this…you are not alone. 1 in 8 couples experience trouble in trying to conceive. The best thing you can do for yourself is help better understand the "why" and understand how you can be fully supported through the process. Our story is our own with our own outcome. I have friends and colleagues who have also experienced the pain of infertility and have children because of the help and support of IVF and Dr. Ripps and his team. To all reading this story, don't underestimate the difference of working beside a team of experts who's purpose and mission is to escort patients from the ambiguity and frustration of infertility, to successful pregnancy and parenthood, in the most gentle and cost-effective manner possible. It made a difference for us and it can for you too!
I Always Knew I'd Become a Mother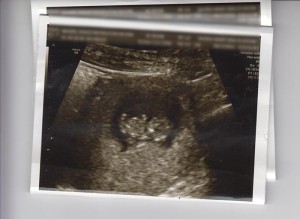 Throughout my whole life, I always knew that one of my "for sure" life experiences was to become a mother. I also knew I wanted to be a baby nurse. Motherhood and babies were parts of who I am. But what I did not know was that part of life would be complicated by surprises. Several months before graduating with a nursing bachelors degree in 2012, one of my friends studying ultrasound, "practiced" on me and found a big, 12 centimeter, ovarian cyst. Wasting no time, my doctor found high levels of cancer markers. I had to have it removed at UAB in Birmingham, and it required a big incision, not the easy way. Fortunately, it was not cancer and I went on my merry way. I never questioned my fertility but after 3 years TTC (Trying To Conceive) with my husband and no pregnancy, I discovered my tubes were blocked and that possibly my uterus was abnormal shaped. I just didn't want to hear it or believe it and I almost ran away! My ObGyn was not prepared to help, so I took matters into my own hands to find NewLIFE searching the Internet. What a difference and a great feeling, with the NewLIFE Team, I felt like they were all there to help me through this. I had courage again and they helped me keep my eyes on the goal! With everyone's help, doing IVF was a breeze, much easier than I imagined and I got my BFP (Big Fat Positive). What helped most for me was "letting go" of my fears and just TRUSTING the folks who were there to help me. Leaving my anxieties at the door, allowed me to really listen to what they were saying to me. I am so happy I found NewLIFE. I wonder how many women out there give up or, worse, never make the call because they have not seen the "true specialists". That's why I am sharing our story now, even though I'm only 10 weeks along (see my ultrasound picture). If you're reading this, and haven't yet made the step up to REI (Reproductive Endocrinology & Infertility), do it, and do it NOW! Don't wait another month. You will feel the difference. – AB+AB+BABY
Perseverance Produces Parents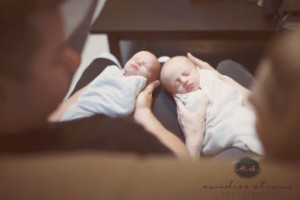 My spouse and I fell in love in 2004, got married in 2008, and began trying to start a family shortly thereafter while living in Washington State. Two years later, at age 32 and without a conception, we were concerned about our fertility. The initial testing made it apparent that we were unable to easily conceive on our own. We opted to try the simple approaches first. When a first IUI was unsuccessful, we tried again and conceived a pregnancy that was short-lived…and so were our spirits. Seven IUI's later, still nothing. It was early 2014 and we found ourselves moving from Washington State to Pensacola, FL. We wanted to give IVF a shot, but were worried about the costs and now, we were both 35 years old. The IUI route just did not make sense anymore. Every negative pregnancy test, month after month while doing IUIs was killing our motivation and making us feel helpless…"burn out" was close. We decided to go for it and called New Leaders. We had learned about "NewLIFE" in Pensacola and one visit to their website helped us make the decision. We read some testimonials and realized that we were one couple out of hundreds who are experiencing varying fertility issues that have prevented them from getting pregnant. Our first office visit at "NewLIFE" was reassuring. Dr. Ripps explained why we were experiencing so much difficulty. He explained how much IVF was different from what we have been doing. After bringing our testing up to date, Dr. Ripps was able to pinpoint the likely culprit, as well as highlight some factors that we had in our favor. And the costs in Pensacola were nowhere close to what we had read on the Internet or seen in Washington. We were very confident that our chances of becoming a family were going to be much improved with IVF and NewLIFE. We decided to move forward. We tried to avoid getting our hopes up, but this was likely going to be our last attempt. The experience and the results were astounding. Despite my age, we ended up with four embryos and put two back. We returned to the clinic seven days later to find that we had two heartbeats! We were both ecstatic. Our son and daughter were born on April 9th, 2015 and we have the staff at New Leaders to thank for both of them. – Duane & Leanna Wheeler