Our Rainbow After the Storm.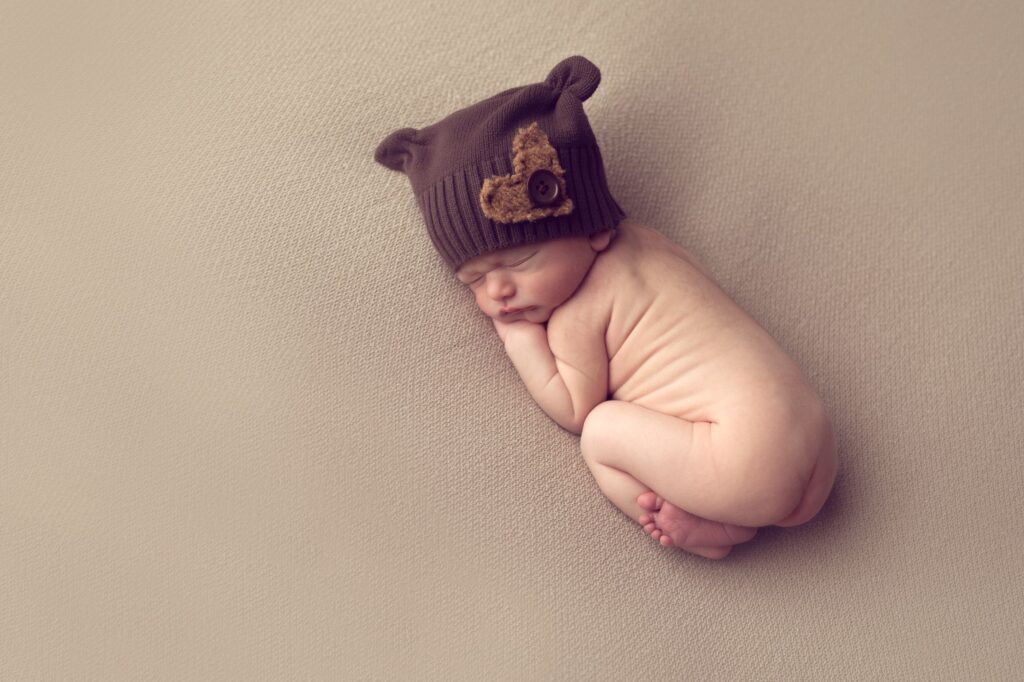 We never expected to face the challenge of infertility. Theoretically, after being married for almost 10 years, we "decided" we would get pregnant right away and start our family. Life has a funny way of taking us in a completely different direction than what we have in mind for ourselves.
We began trying to conceive in April of 2018. After a year of struggling, we decided to seek help. We were referred to NewLIFE by a friend who was also struggling with infertility and had just become a patient of Dr. Ripps.
In our first visit, we were welcomed with open arms and the staff was so very kind. In a situation where we felt alone, the nurses and Dr. Ripps helped us understand the commonality of infertility and reassured us that we were not alone in this journey. After a testing month, we discovered that I had a blocked Fallopian tube and would need surgery. Dr. Ripps thoroughly explained the process and completed the surgery less than a week later. He seemed just as urgent as we were to help start our family. After reviewing the surgery findings and weighing all of our options, we decided that IVF would be the best route to take.
Dr. Ripps was empathetic, but didn't sugar coat anything. We loved that. We knew that IVF wasn't a guarantee but also knew that it was a chance we were willing to take. Our first round and subsequent frozen embryo transfer were both unsuccessful. From how we did in the IVF cycles, Dr. Ripps was encouraging. We decided to give it one more try and did a second fresh round of IVF in January of 2020. Finally, after 2 and a half years of trying, we welcomed a beautiful miracle baby boy on October 8th, 2020. He is our rainbow after the storm and perfect in every single sense of the word. He's a constant reminder to never give up.
Without Dr. Ripps and his team at NewLIFE, I am confident that we'd still be waiting, still struggling and still searching for answers. Every staff member was so helpful and compassionate. We felt like each one of them was just as invested in our journey as we were. If you are struggling with infertility, first of all, you are not alone. Please don't hesitate to seek help. And when you do, start with the team at NewLIFE. We are forever grateful to them for helping us welcome our beautiful miracle into the world.
Danielle M. & James M.
IVF was our answer.
Because I was trying to have kids early (age 21), my ObGyn doctor told me that, "fertility treatments would not be used for me until I was older." Now, my husband and I have been trying to conceive for over 5 years. At age 25, the ObGyn finally decided to help me. My husband tested fine, so they put me on Clomid, which I did not seem to need, as my periods are regular. After 6 unsuccessful months of Clomid, they recommended and I followed with a laparoscopy, where the doctor found and "removed" endometriosis. A few months after surgery, I was put on Clomid for another 6 months. Although it seems common that women start with Clomid, I would recommend that everyone get a semen analysis at a fertility laboratory before any treatment is started. I would not have spent so much time if I had known the quality of my husband's semen. Not all semen analysis places are the same, like a hospital lab is not a fertility specialty lab. After all this, I think the doctors were becoming as frustrated as I was and that's when I was finally referred to New Leaders in Fertility and Endocrinology…yep, the name says it all "New LIFE". They do not mess around. After one cycle of medicine and IUI, we went quickly to IVF. And, IVF was our answer. After a second embryo transfer, I was pregnant with a baby. The Team at the Panama City, FL office is simply wonderful! They have worked with me every step of the way. It is comforting to be able to reach the Fertility Coordinator after hours, and when there were questions, I got responses even on the weekend. I would definitely recommend NewLIFE and particularly my great experience in the Panama City office! And New LIFE's IVF prices are much better than anywhere else, as well, and we were lucky that our insurance covered most of my medication. Wishing whoever reads this the same success and joy, LM & WM