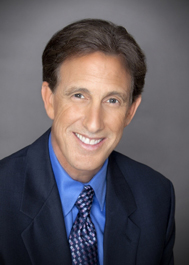 Barry A. Ripps, M.D., FACOG
Barry A. Ripps, M.D., FACOG, brings over thirty years of clinical experience in human reproduction to the Gulf Coast. Dr. Ripps graduated cum laude from Vanderbilt University and completed medical school at the University of Alabama in Birmingham (UAB). His Residency and Fellowship training were completed at the University of Tennessee-Memphis.

During his training and early practice, Dr. Ripps completed extensive research and publications in the areas of endometriosis, polycystic ovary syndrome, female and male factor infertility and assisted reproduction. These efforts were recognized and supported with extramural funding. Dr. Ripps was also a pioneer in laparoscopic surgery with an emphasis on conservative management of endometriosis-associated infertility and tubal ligation reversal.

Dr. Ripps returned to the Gulf Coast in 1994, offering couples access to the area's first fellowship-trained and American Board-certified fertility specialist.

Couples seeking assistance find Dr. Ripps and The NewLIFE Team attentive to their clinical and personal needs, facilitating the entire process. This relaxed atmosphere is achieved by compassionate listening and by responding to patient queries in a timely fashion. It is this impeccable attention to detail that sets the tone for the practice, resulting in a positive experience for all patients.

When not helping deliver the blessing of family, Dr. Ripps and his wife, Lori, are deeply committed parents with profound respect for this fundamentally human experience. Much time is allocated as community volunteers for a variety of cultural, religious, and educational organizations. When time allows, Dr. Ripps will inefficiently chase small white, pockmarked spheres across grassy fields into prepared holes, watersports, playing the guitar and ballroom dance.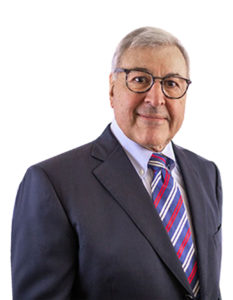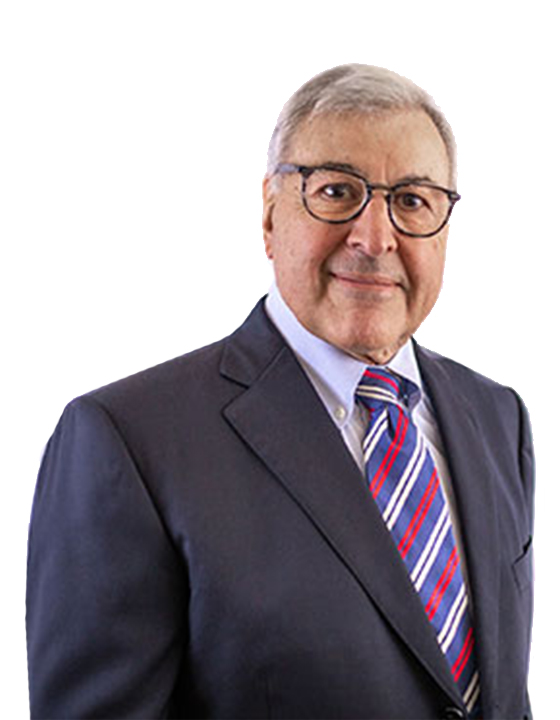 Norman Assad, M.D., graduated with his Medical Degree from The University of Western Ontario, London, Canada. During Medical School, he was awarded the Pearl Devenow Fox, in recognition of the highest two-year score in Obstetrics and Gynecology. He completed ObGyn residency training at The University of Western Ontario, and McMaster University, Hamilton, Ontario.

After being in Gynecologic Practice focusing on Infertility, the bulk of his career in Canada was spent in Cambridge, Ontario. In 1990, Dr. Assad emigrated and obtained U.S. Citizenship, and created Southwest Fertility Services in Albuquerque NM, providing the spectrum of assisted reproductive technologies (ART). In 2002, he moved to Johnson City, TN continuing clinical practice for three years, and then an academic position as Director of the Division of Reproductive Endocrinology at East Tennessee University in Johnson City, providing for the education and training of medical students and ObGyn residents. During his tenure, he published several research projects related to Infertility and wrote two book chapters addressing advancements in ultrasound including 3-D ultrasound. Dr. Assad currently lives in Destin, FL and retains medical licenses in Mississippi, Alabama and Florida.

In his spare time, Dr. Assad enjoys golfs with his wife, Missy, and gardening at their home. He has a large family of children and grandchildren, who reside in Gulfport, MS and Mandeville, LA.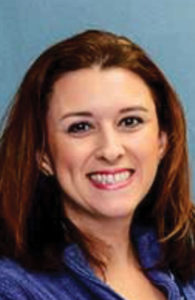 Heather Doerr, MSN, WHNP-BC, RNC-OB
Heather Doerr, MSN, WHNP-BC, RNC-OB is a board certified Women's Health Nurse Practitioner with a special focus on reproductive endocrinology and infertility.  Heather has over two decades of clinical experience in women's health, both in hospital and office settings. She obtained her Bachelor of Science in Nursing degree from the University of Central Florida.   She then began her career as a registered nurse (RN) in a small community hospital, specializing in labor and delivery, newborn nursery, postpartum, and gynecology. Her love for women's health expanded during this time, as she became the clinical educator for her department as well as the lead bereavement nurse, earning her the local nurse of the year award.
Heather then achieved her Master of Science in Nursing degree from Frontier Nursing University, specializing in women's health.  Due to her academic excellence, she was inducted into the Sigma Theta Tau Honor Society of Nursing. From there, Heather followed her passion and became a reproductive endocrinology nurse practitioner, with over two years experience in the Central Florida area.  Heather is a member of the National Association of Women's Health Nurse Practitioners, and specializes in all aspects of infertility care, including a full spectrum of fertility and gynecological services and procedures. Her passion is providing patient-centered, holistic, and compassionate care to all patients.
Heather is married with two children and enjoys time with her sweet Chinese Crested dog named Leia.  Her hobbies include fish keeping and aquascaping, and she also grows hydroponic vegetables for her family and the office.  Heather considers herself a perpetual learner and is always striving to improve patient outcomes. Heather joined New Life Fertility in November of 2019 and is thrilled to be part of a practice that makes patients a priority.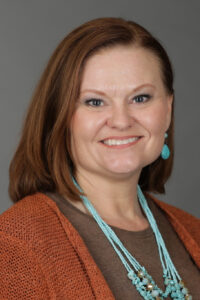 Simona Asiatico, MSN, APRN, CNM
Simona Asiatico, MSN, APRN, CNM is a Certified Nurse-Midwife who has assisted women in child-bearing for over fifteen years. Starting her nursing career in 2005, working as a labor and delivery nurse, she discovered her passion for women's health and a desire to excel in this field. In 2013, she earned her Master of Science in Nursing degree from Frontier Nursing University, with the specialty of midwifery. 
After graduation, Simona joined the U.S. Army, where she served honorably as a military midwife. Being a military spouse and a veteran herself, Simona understands the unique circumstances of the military families and enjoys assisting them with making their families complete. After leaving the Army in 2017, Simona and her family moved to Florida and she is proud to call Panama City Beach her home. 
Simona has been married for 25 years to her great husband, Mike, and they have four sons and two dogs. In her spare time, she enjoys spending time with her family, reading a good book under a beach umbrella, and traveling to far away locations.
Simona realizes the path to motherhood is not always an easy one. She relishes the challenge and considers it an honor to walk alongside women on this journey.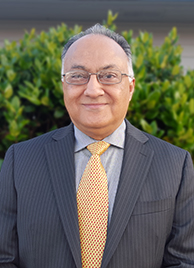 Brijinder S. Minhas, Ph.D., HCLD, ALD, ELD, CC, MBA
Brijinder S. Minhas, Ph.D., HCLD, ALD, ELD, CC, MBA, brings to NewLIFE thirty-five years of combined clinical and laboratory expertise. Board Certified in Embryology and Andrology by the American Board of Bioanalysis, he has published and lectured extensively on the many facets of mammalian reproduction with a primary focus on the diagnosis and treatment of male causes of infertility. A pioneer in the field of male infertility, he has performed thousands of micromanipulation procedures to include ICSI, Assisted Hatching, and Embryo Biopsy for preimplantation genetic testing.

Bringing this expertise to NewLIFE, he championed the steady pursuit of excellence and progress in our clinical outcomes that is now receiving recognition and awards.

Prior to joining the NewLIFE Team, Dr. Minhas served as Regional Scientific Director and Regional Vice President of Operations for the largest multi-site, national provider of physician practice management services in reproductive medicine and infertility. He has served on National Institutes of Health (NIH) study sections and is a member of a broad list of professional societies, including ASRM, ABB, College of Reproductive Biology, and International Embryo Transfer Society. As these impressive qualifications are being sought nationally and internationally, Dr. Minhas provides consultations to other fertility practices with a diverse menu of Global Infertility Solutions.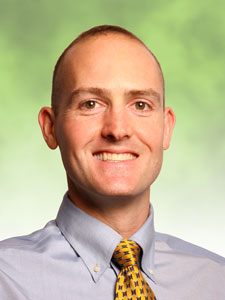 Corey L. Williams, PhD, TS(ABB), ELS/ALS(AAB) Embryologist
Dr. Williams brings over seventeen years of combined clinical and laboratory experience to NewLIFE and provides expertise in all facets of the IVF process, including Oocyte Collection, Intracytoplasmic Sperm Injection (ICSI), Assisted Hatching, Embryo Biopsy for Preimplantation Genetic Testing (PGT), Embryo Vitrification, and Embryo Warming. He is Board Certified in Embryology and Andrology by the American Association of Bioanalysts and holds Licensure with the State of Florida as a Technical Supervisor. 
Dr. Williams received his Bachelor of Science degree from Birmingham-Southern College in 2002 and earned his Doctoral degree from the University of Alabama at Birmingham (UAB) in 2009. His Ph.D. thesis at UAB and subsequent postdoctoral research at the University of Michigan and the University of Florida focused on uncovering the genetic and cell-biological basis of mammalian developmental disorders and a group of inherited diseases featuring male infertility. Additionally, the published findings from Dr. Williams have provided the scientific community with a broader understanding of the cellular processes that govern sperm flagellum biogenesis and enable sperm motility. 
Prior to joining NewLIFE, Dr. Williams performed embryology services with the largest fertility clinic in the Tampa Bay area. He now resides in his childhood home of Pensacola with his wife and two daughters.