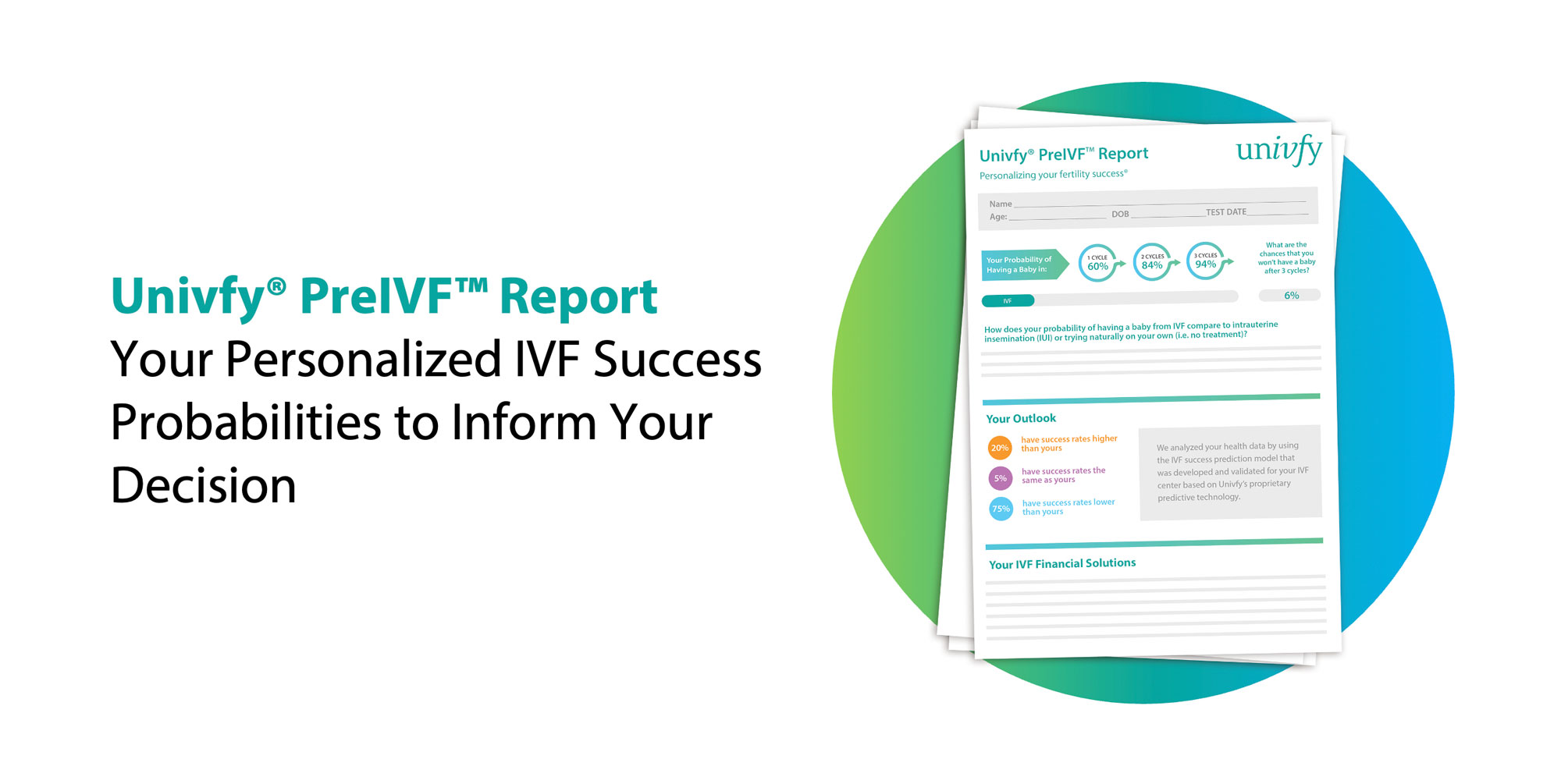 NewLIFE Fertility goes beyond providing the best fertility care. We wish to provide you with personalized and accurate statistical information to helps you feel confident about your decisions and to give you the best chance of having a baby. We are pleased to offer our patients their Univfy PreIVF Reports free of charge after they complete their diagnostic evaluation. Your doctor will review your report with you when you return for a follow-up visit.
In your personalized Univfy PreIVF Report, you will find:
Your personalized probability of having a baby in 1, 2 and 3 IVF cycles

Individual factors that impact your chances of success with IVF

How your chances compare with other patients like you at NewLIFE Fertility

Your financial options, including cost-savings comparisons 

Learn More about the NewLIFE IVF Refund Program 
Through predictive technology developed by Stanford University researchers, Univfy uses a rigorous scientific process to custom-develop and validate a prediction model for NewLIFE's patients. The Univfy PreIVF Report is based on many factors in your health profile which are analyzed together, including your age, body mass index, ovarian test results, semen analysis and clinical diagnosis. Patient-specific and practice-specific data from the Univfy PreIVF Report make it possible for many more patients to qualify for the NewLIFE IVF Refund Program.
Contact us at newfertility@fertilityleaders.com to learn more about receiving your free personalized Univfy PreIVF Report.