With NewLIFE, you can begin your journey to a family sooner!  Our practice statistics reflect these results, and we are proud of our consistent success for over a decade.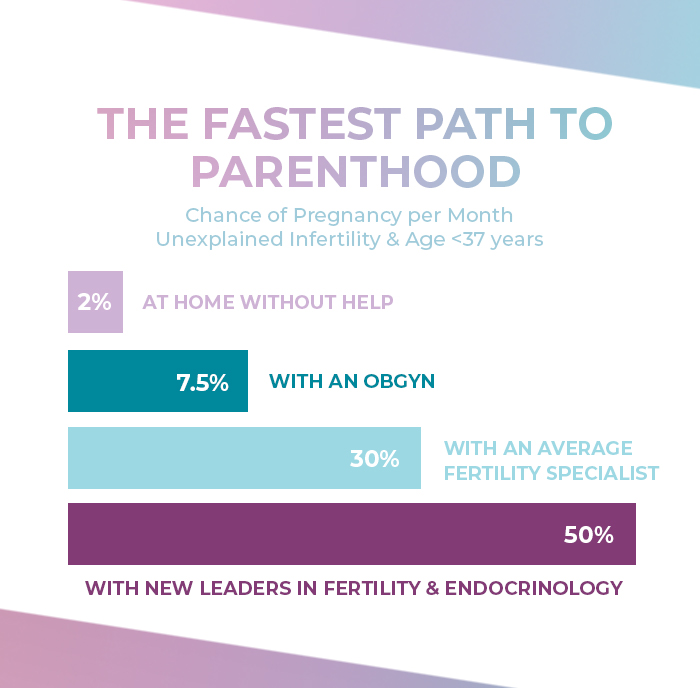 *Reference: Reindollar RH, Regan MM, Neumann PJ, Levine BS, Thornton KL, Alper MM, Goldman MB.
Fertil Steril 2010; 94:888
If you experience unexplained infertility, and your age is under 37 years, studies show that you will have a successful pregnancy sooner under the care of board-certified fertility specialists, and even FASTER with above average care at NewLIFE. Don't wait to start your path to parenthood!  Read more about our success stories from our
Patient Testimonials
or
Start Your Journey Now
. You can also watch Erin's Story to see why NewLIFE was the answer for her family…
Start your journey today!