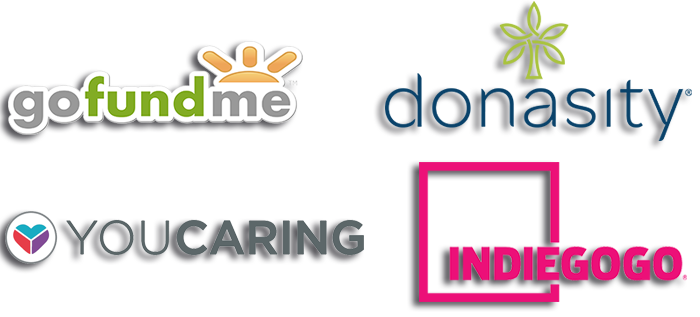 There is a new way to fund your dreams.  Crowd sourced funding aka Crowd Funding, has grown steadily to become common now and you should be aware of how it works. Websites such as:
provide a way for small donations to make big differences in people's lives. There are many sites providing support, but the more popular the better chance for complete and rapid funding.
The world is full of generous people. Of all the worthy causes, many people will readily step up to help an infertile couple, particularly other couples who faced the same challenge. But this can only happen if they are made aware of your story. Folks who need assistance use Crowd Funding every day to raise money, and it is very quick.
One couple raised $8000 in 8 weeks! Think about it, 100 people donating $80, or 1000 people donating $8 to you! That's $8000 to get started.  There are literally millions of social media followers.  Imagine if 300 of your Facebook friends spread the word to 300 of their Facebook friends. Well, that's 90,000 people who might contribute.  If only 5000 of them donated $2, that should cover it.
For most patients it is only a matter of sharing their story…make your case for support. You, better than anyone, can explain how a small donation from people will change your life. Share how much you would love a baby of your own and how important becoming a family is to your sense of being, life's purpose. The request to help make a family is a clear and meaningful ask.