NewLIFE offers Female-to-Female Care
Our female providers are seeing new patients now and are ready to assist you in growing your family.
Through your infertility journey, there may be times when care from a female is desired.  NewLIFE meets this need with female-to-female care and we will be with you every step of the way.  See the difference our care can make!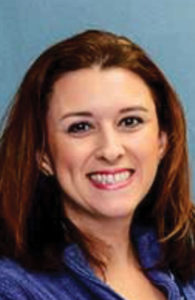 Heather Doerr, MSN, WHNP-BC, RNC-OB
Pensacola // Mobile // Biloxi
Heather Doerr, MSN, WHNP-BC, RNC-OB is a board certified Women's Health Nurse Practitioner with a special focus on reproductive endocrinology and infertility.  Heather has over two decades of clinical experience in women's health, both in hospital and office settings. She obtained her Bachelor of Science in Nursing degree from the University of Central Florida.   She then began her career as a registered nurse (RN) in a small community hospital, specializing in labor and delivery, newborn nursery, postpartum, and gynecology. Her love for women's health expanded during this time, as she became the clinical educator for her department as well as the lead bereavement nurse, earning her the local nurse of the year award.
Heather then achieved her Master of Science in Nursing degree from Frontier Nursing University, specializing in women's health.  Due to her academic excellence, she was inducted into the Sigma Theta Tau Honor Society of Nursing. From there, Heather followed her passion and became a reproductive endocrinology nurse practitioner, with over two years experience in the Central Florida area.  Heather is a member of the National Association of Women's Health Nurse Practitioners, and specializes in all aspects of infertility care, including a full spectrum of fertility and gynecological services and procedures. Her passion is providing patient-centered, holistic, and compassionate care to all patients.
As a perpetual learner striving to improve patient outcomes, Heather is thrilled to be part of a practice that makes patients a priority.
Heather is seeing new patients now in Pensacola, Mobile, and Biloxi.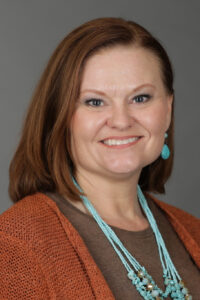 Simona Asiatico, MSN, APRN, CNM
Simona Asiatico, MSN, APRN, CNM is a Certified Nurse-Midwife who has assisted women in child-bearing for over fifteen years. Starting her nursing career in 2005, working as a labor and delivery nurse, she discovered her passion for women's health and a desire to excel in this field. In 2013, she earned her Master of Science in Nursing degree from Frontier Nursing University, with the specialty of midwifery. 
After graduation, Simona joined the U.S. Army, where she served honorably as a military midwife. Being a military spouse and a veteran herself, Simona understands the unique circumstances of the military families and enjoys assisting them with making their families complete. After leaving the Army in 2017, Simona and her family moved to Florida and she is proud to call Panama City Beach her home. 
Simona has been married for 25 years to her great husband, Mike, and they have four sons and two dogs. In her spare time, she enjoys spending time with her family, reading a good book under a beach umbrella, and traveling to far away locations.
Simona realizes the path to motherhood is not always an easy one. She relishes the challenge and considers it an honor to walk alongside women on this journey.
Simona is seeing new patients now.
Start your journey today!