NewLIFE offers Female-to-Female Care
Our female providers are seeing new patients now and are ready to assist you in growing your family.
Through your infertility journey, there may be times when care from a female is desired.  NewLIFE meets this need with female-to-female care and we will be with you every step of the way.  See the difference our care can make!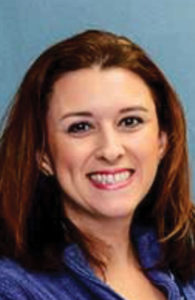 Heather Doerr, MSN, WHNP-BC, RNC-OB
Pensacola // Mobile // Biloxi
Heather Doerr, MSN, WHNP-BC, RNC-OB is a board certified Women's Health Nurse Practitioner with a special focus on reproductive endocrinology and infertility.  Heather has over two decades of clinical experience in women's health, both in hospital and office settings. She obtained her Bachelor of Science in Nursing degree from the University of Central Florida.   She then began her career as a registered nurse (RN) in a small community hospital, specializing in labor and delivery, newborn nursery, postpartum, and gynecology. Her love for women's health expanded during this time, as she became the clinical educator for her department as well as the lead bereavement nurse, earning her the local nurse of the year award.
Heather then achieved her Master of Science in Nursing degree from Frontier Nursing University, specializing in women's health.  Due to her academic excellence, she was inducted into the Sigma Theta Tau Honor Society of Nursing. From there, Heather followed her passion and became a reproductive endocrinology nurse practitioner, with over two years experience in the Central Florida area.  Heather is a member of the National Association of Women's Health Nurse Practitioners, and specializes in all aspects of infertility care, including a full spectrum of fertility and gynecological services and procedures. Her passion is providing patient-centered, holistic, and compassionate care to all patients.
As a perpetual learner striving to improve patient outcomes, Heather is thrilled to be part of a practice that makes patients a priority.
Heather is seeing new patients now in Pensacola, Mobile, and Biloxi.
Rebekah L. Wolak, MD is Board Certified in Obstetrics and Gynecology. Dr. Wolak graduated from the University of Missouri-Kansas City School of Medicine and completed an OBGYN residency in the Air Force at Wright-Patterson Medical Center. She was appointed Administrative Chief Resident in recognition of her organizational expertise. 
Through her military assignments, Dr. Wolak has practiced overseas in Japan and Italy and most recently at Eglin Hospital in Northwest Florida where she serves as staff physician and Medical Director. She has received several awards in recognition of outstanding achievements, including Inpatient Services and Surgical Operations Provider Patient Safety Awards. 
With her current focus, Dr. Wolak is pursuing fellowship training in Reproductive Endocrinology and is excited to be part of the Team at New Leaders in Fertility & Endocrinology. She brings a deep personal commitment to the military personnel at the numerous facilities in our area.
Rebekah is seeing new patients now.
Start your journey today!