Meaghan A. Delaney, M.D., M.A., FACOG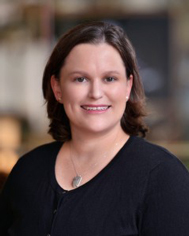 Meaghan A. Delaney, M.D., M.A., FACOG, is a board certified OBGYN by the American Board of Obstetrics and Gynecology, and board certified in Reproductive Endocrinology and Infertility.
She completed her undergraduate studies at Johns Hopkins University and her medical school training at Boston University School of Medicine, receiving both a Masters Degree in Medical Sciences and her Doctor of Medicine. Her residency training was completed at the University of Massachusetts Medical Center in Worcester, MA in obstetrics and gynecology. Following residency she completed her reproductive endocrinology and infertility fellowship at the Baylor College of Medicine and Texas Medical Center in Houston, TX.
Throughout her training, Dr. Delaney has been actively involved in advancing research, starting her professional career as a research assistant at Massachusetts General Hospital and during her fellowship training was involved in numerous research projects including, uterine fibroid physiology, sperm function, and the social aspects of infertility diagnosis. She is an active member of ASRM, ACOG, and AAGL and her research has been presented at multiple national meetings, and received several local and national awards. Her clinical interests include polycystic ovarian syndrome, fibroids, minimally invasive surgery and male infertility.
During residency she was recognized as an outstanding laparoscopic and minimally invasive surgeon by AAGL and received the Golden Apple teaching award at University of Massachusetts as well as was a thesis "Honors" recipient at Boston University School of Medicine.
In her spare time, Dr. Delaney enjoys spending time with her family, playing tennis, and spending time at the beach. She is looking forward to joining the medical team at NewLIFE, becoming an active member of the Pensacola community, and helping parents welcome new additions to their families.